Tuesday. 8.25.15 9:03 am
Sunday. 4.6.14 10:16 am
On 26 October 2011...
I get panic easily because I now need to follow the daily uniform codes. The fellow member determines the daily attire and yet I could forget what he said when I reach my hotel room. So I spread our costumes on the bed for inventory, and I ask my other team members which costume we need to wear the following day.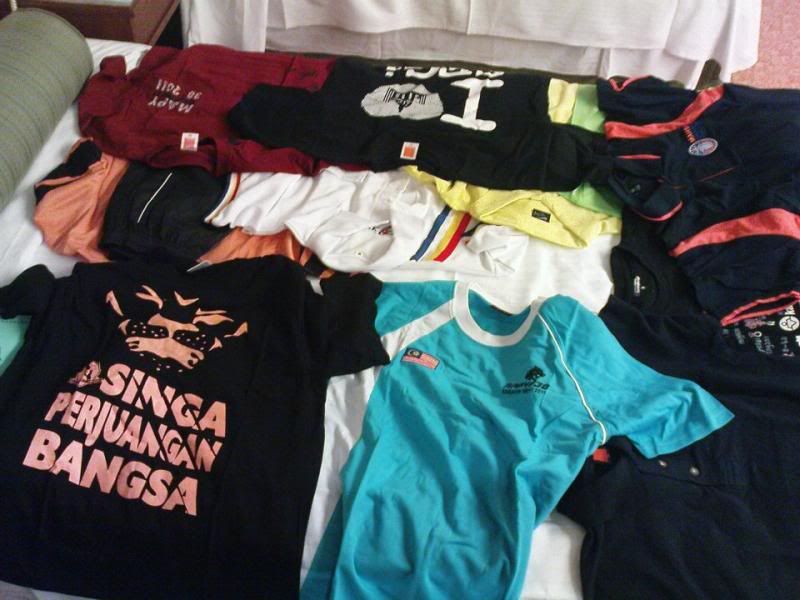 Tidbits: I have given away some of them and I kept the ones that we wore frequently.
Comment! (0) | Recommend!
Sunday. 4.6.14 10:06 am
25 October 2011...
I placed the purple blouse on my bed and wait for my roomie to come out from the loo. And suddenly she popped out and said "Hey do you want me to wash your blouse too?"
My eyes grew wide. "YES PLEASE!"
I can't believe my luck and ears!
Tidbits: Is this the advantage of staying with a younger team member?!
Comment! (0) | Recommend!
Wednesday, December 11, 2013
25 October 2011...
Yosh! We finally reached Tokyo!
Uwa!!! Like a dream come true!
The first place we need to go is the Parliament to register our attendance.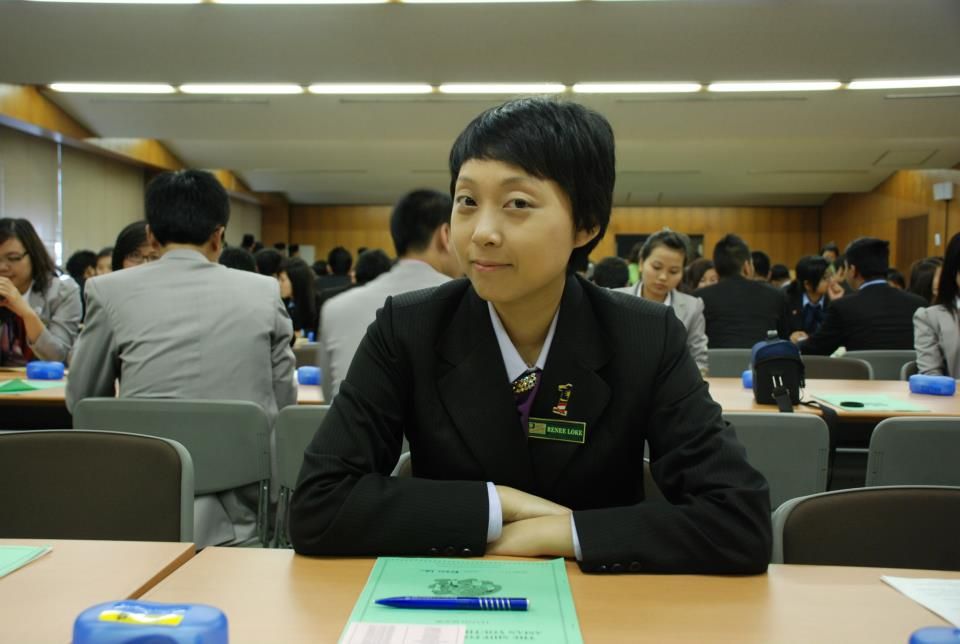 We were the second earliest contingent to reach and then followed by several until 11 am.
We were given 1000 Yen lunch money and a thermometer before we depart for the hotel.
OMG! I'm in T O K Y O!
Tidbits
: It's just a dream came true for any otaku. Don't you think so?
Comment! (1) | Recommend!
Wednesday. 12.11.13 3:39 am
OMG. I made it to the airport. Itís unbelievable. I stink and extremely exhausted. I could not open my eyes!
The best moment we ever had the moment we were in airport was we realized how much we MISSED the sight of MCDONALD.
God. Welcome back to civilization!
And I seriously could not understand what was the team leader briefing when I was just too hungry to listen....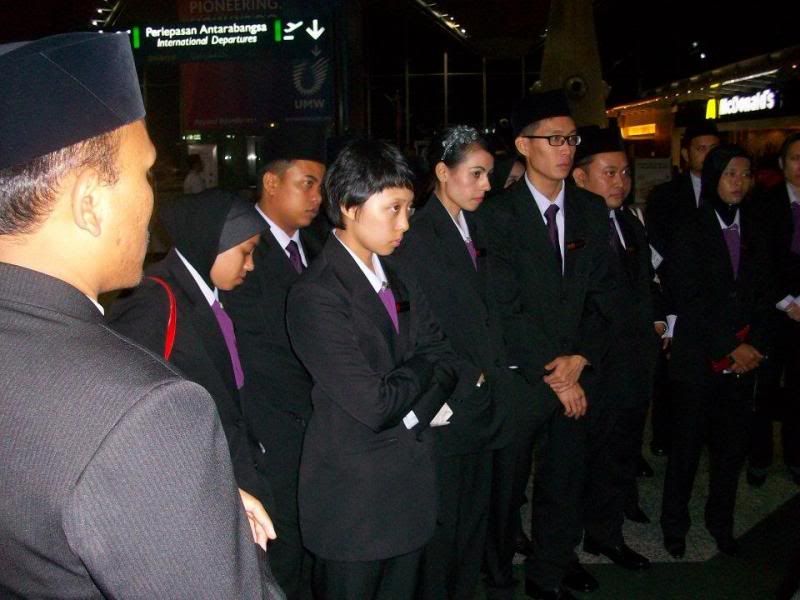 Comment! (0) | Recommend!
Wednesday. 12.11.13 3:38 am
Despite being one of the early birds finished packing my luggage by 13 kg, I could not stand still hence I was prancing outside of the room while watching many running around packing stuff.
And I just could stop giggling at one of the members as he pushed his luggage to the main waiting areaÖ
He has the fanciest luggage amongst us.
Why?
He got himself a tough looking shiny 100% polycarbonate trunk that weight 6 kg on its own, and we were initially given 9 kg for baggage.
I was already struggling to pack clothes amounting to 5 kg, and I just got to salute this kid for daring the unimaginable.
Mind you, my costumes took most of the luggage space and I only had space for one set of pajamas and two fancy tops. Nothing else, of course not mentioning my non-fancy lingerie.
Tidbits
: Oh. I found out the reason to his huge trunk. Itís to Ďprotectí his chocolates purchase from bounces and scratches from Japan.
Comment! (0) | Recommend!